The Artists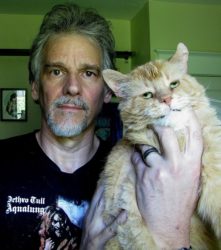 Peter Watts
Writer
Peter Watts is a former marine biologist, flesh-eating-disease survivor and (according to the US government) Undesirable Element  whose novels— despite an unhealthy focus on Space Vampires— have become required texts for university courses ranging from Philosophy to Neuropsychology. His work is available in 20 languages, has appeared in over two dozen best-of-year anthologies, and has been nominated for around 50 awards from a dozen countries. His (somewhat  smaller) list of 17 actual wins include the Hugo, the Shirley Jackson, and the Seiun.
He lives in Toronto with his wife (fantasy author Caitlin Sweet), four-and-a-half cats, a pugilistic rabbit, a Plecostomus the size of a school bus, and a gang of tough raccoons who shake him down for kibble on the porch every summer. He likes all of them significantly more than most people he's met.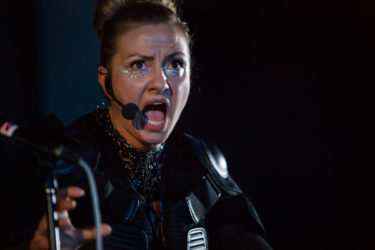 Odette Tetlie
Vocalist, mezzo
Odette Tetlie is presently working at NLA University College, Norway, where she teaches drama pedagogy in primary teachers education. Her main areas of teaching include voice, body language, communication, storytelling, forum theatre and process drama. Her main field of research is drama in museum education. She has a background in acting, has worked as a theatre teacher in Bergen Culture School, and as an education developer at The University Museum of Bergen and Varanger Museum.
Photo by Jarle H. Moe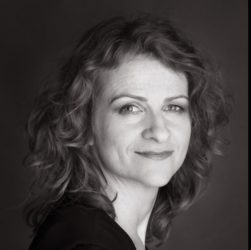 Kristine Klubben
Choir
Kristine Klubben studied at The Guildhall School of Music and Drama. Being a versatile earthling, she has blown her trumpet and lifted her voice both as a singer and interviewer of freedom fighters. Her whole body is her instrument, as seen in F2M.
Photo by Ketil Born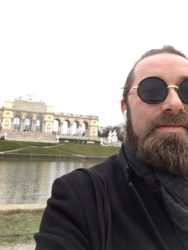 Chris Møller
Vocalist
Chris Møller (b.1975) holds a Master of Specialized Cultural Science, KUA, UiB (2012), currently a professional musician. Works in a broad musical field that covers guitar tutoring/teaching to songwriting, performing and recording. Has established himself as a renowned local name in long chain of rock-bands, in addition to commissioned performances for Bergen-based artists like Enslaved, Magnet, Datarock, Ole Hamre, and many more. Relevant to his role in Fish2Mars, he has enjoyed acting as recreational to the Bergen Opera Choir the recent years, executing classics as Verdis "Macbeth" and Brahms "Requiem" in 2018. as well as being a metal head. Will continue his journey and examine his passions for classical guitar, his beloved students and his zeal for Science Fiction. Dreams of his retirement with his family as a Martian moisture farmer.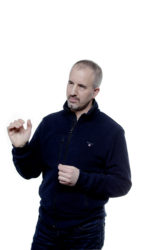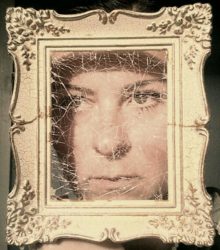 Anna Kukielka
Artist