The Scientists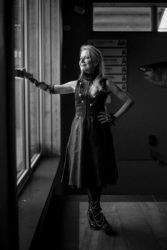 Karin Pittman
Professor, Department of Biological Sciences
Queen Bitch Dragon Troll from Hell (a term of endearment) has been working in biological oceanography and fish biology all over the world since 1980 and has been publishing scientifically since 1982. She was awarded the Olav Thon national prize for Excellence in Teaching (2016) as well as local and global awards for the invention of a new method measuring mucosal immunity (2013, 2016). She is a founder and chief scientific officer of Quantidoc AS. She was consul for Canada in Western Norway from 2000 to 2015. She is also an alumnus of the Alda Center for Communicating Science at Stonybrook, New York. This is the most exhilarating collaboration yet.

Photo by Jarle H. Moe
karin.pittman@uib.no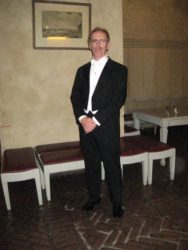 Carlton Pennypacker
Astrophysicist, University of California, Berkeley
Carlton R. Pennypacker is an astrophysicist at the University of California, Berkeley and the Lawrence Berkeley Laboratory and is the principal investigator for the Hands On Universe project.  Hands-On Universe is a system for enabling modern astrophysics (using charge coupled device images) to be taught in secondary school classrooms, and its partner program the Galileo Teacher Training project, has reached over 50,000 classrooms around the world.
Dr. Pennypacker has been motivated by the power and potential of student and scientist partnerships when teachers and students started discovering supernovae in the Hands On Universe project. Some of his discoveries have been featured in the news media [1][2]
He was awarded the Prix Jules Janssen of the French Astronomical Society in 2010.
Dr. Pennypacker has spent much of his career as a research astrophysicist, receiving his Ph.D. from Harvard in 1978. His principal research was the studying of supernovae and the building of techniques for their automated discovery. With Rich Muller, he co-founded the Berkeley Supernova Search, which later became the Supernova Cosmology Project. He shared the 2007 Gruber Prize in Cosmology[3] and the 2015 Breakthrough Prize in Fundamental Physics[4] for the Supernova Cosmology Project's discovery that the expansion of the universe is accelerating.
His collaboration with Bergen and Stord good people is a source of inspiration and joy for him, and he views Science Operas as a system with good potential to help change the world in a positive way.  The Photonic Drive system for he Gadfly is being conceptually designed by his students and him, and he hopes perhaps someday a real one may be built to really bring Fish to Mars!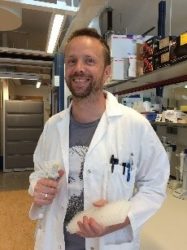 Rolf Brudvik Edvardsen
Senior scientist, Institute of Marine Research
I am a molecular biologist conducting research in the Reproduction and Growth group at IMR. I mainly work with salmon, but also halibut, haddock, cod, calanus and salmon louse. The methodology is wide from bioinformatics studies (GWAS, epigenetics, transcriptomics) to gene editing (CRISPR-cas9). The scientific questions are also differing much between the projects, but with an emphasis on using genomics to explore reproductive mechanisms in salmon.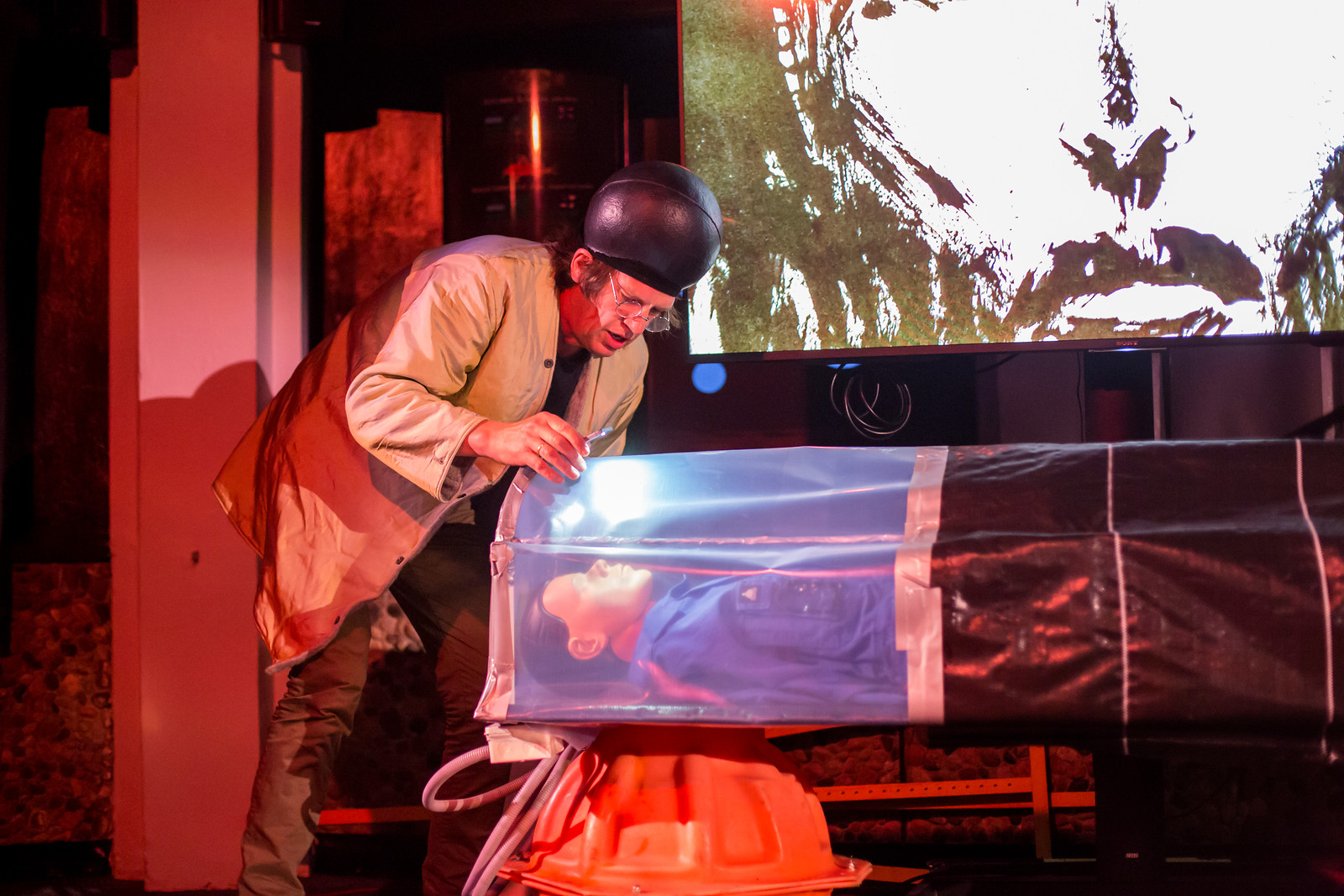 Pål Buhl Mortensen
Senior Researcher
Pål Buhl-Mortensen ble født i Arendal, 1964, vokste opp på Tromøya, og som sønn av en fisker fattet han hurtig interesse for havet. I dag har han 25 års erfaring fra marinbiologisk forskning og har dyptgående kunnskap fra både grunne og dype havbunner. Etter han tok doktorgrad på norske dypvannskorallrev ved årtusenskiftet har han også studert dypvannskoraller i andre deler av verden. Siden 2005 har han vært sentral i havbunnskartlegging både i norske havområder og i Atlanterhavet forøvrig. Pål Buhl-Mortensen har også en sterk interesse i musikk og performance, og er med i flere alternative musikkgrupper, så som Coalmine:5, Mellow Subterrain, og Tzar Dean. På LP-en «Submerged» forsøker han å integrere intrykkene fra havet i musikken.
Photo by Jarle H. Moe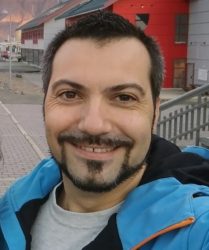 Jonathan Soulé
Senior Engineer, bioCEED & Department of Biological Sciences
I am engineer at the Centre for Excellence in Biology Education, bioCEED and teaching technician at the Department of Biological Sciences, UiB.
I contribute to Fish To Mars in the form of various technical solutions for the show (screens, videos, etc) and the educational setup around the project. I also run and maintain this website.
jonathan.soule@uib.no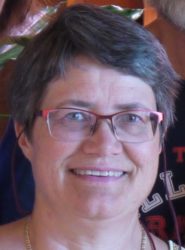 Gro I. van der Meeren
Senior scientist, Institute of Marine Research
I'm an ecologist/ethologist with experience in crabs and lobsters in coastal waters. I was involved in crustacean behaviour, ecology, neurology biology, and sea ranching since 1984. Since 2007, I have been working with marine ecosystem management in national (marine management plan-related) and international settings (ICES WGINOR, WGIBAR and WGECO, IndiSeas 2), the Hjort Centre for Marine Ecosystem Dynamics.  I'm also involved in ICG COBAM-OSPAR and The Norwegian Nature Index. This includes insights in research and data on all trophic levels as well as oceanography. My expertise is biodiversity, food webs, ecosystem assessments and MSP, and impact of governance on marine ecosystem management. Beside more than 25 years at the IMR, I have been leading the independent "Integrated Marine Biosphere Research Project, IMBeR" in 2016-2017, as executive officer. I also work with scientific communication to citizens, schools on all levels and I am in charge of the Centre for Excellence in Biology Education (bioCEED) with Universities in Bergen (UiB) and at Svalbard (UNIS). I am also member of the board of the Norwegian Biodiversity Information Centre.
Webpage. Photo: Steinar van der Meeren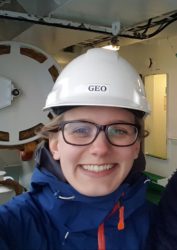 Hilde Strand Dybevik
Scientist, Department of Biological Sciences
I am a marine biologist and sponge taxonomist. I currently work as a research assistant for the European Union's Horizon 2020 SponGES project, and as a communication advisor at the iSCOPE/Fish To Mars project at the Department of Biological Sciences, University of Bergen.
hilde.dybevik@uib.no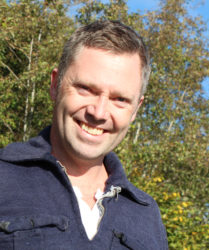 Hans Tore Rapp
Professor, Department of Biological Sciences and K.G. Jebsen Centre for Deep-Sea Research
I am marine biologist with main interest in systematics of benthic invertebrates deep-sea ecosystems. My research is currently focusing around taxonomy and ecology of sponges forming sponge grounds in temperate and Arctic waters through the EU-funded project SponGES (www.deepseasponges.org). Since the discovery of hydrothermal vents on the Arctic Mid Ocean Ridge I have also been working on describing the novel and specialized Arctic vent fauna on this ridge system, including species composition, zoogeography, symbioses and physiological adaptations. Our studies of the vent fauna have been combined with similar studies on cold seeps, mud volcanoes and whale/wood falls and seamounts, and we are aiming to investigate the phylogeography/genetic connectivity and colonization- and immigration patterns of the fauna in chemosynthetic habitats. The novelty and rarity of the biota found in these areas in combination with an increasing interest in mining of the associated mineral deposits have recently directed my research focus towards conducting thorough baseline studies and environmental impact assessments in these vulnerable deep sea ecosystems. The main aim of this work is to enable us to give proper advice to management bodies in their work developing management plans for the Nordic Seas, covering specialized and vulnerable ecosystems as hydrothermal vents, sponge grounds and soft-coral gardens, that are potentially affected by utilization of the mineral resources.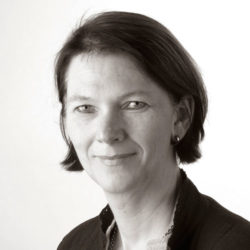 Lise Øvreås
Professor in Microbiology
I am a microbial ecologist interested in microbial diversity as well as studying temporal and special patterns in the distribution and abundance of species. My special research interests are within genetic diversity and population dynamics of microorganisms in their natural environments, population ecology and community ecology. Another important topic that I study is the natural variation in microbial community composition as well as the regulation of biodiversity and adaptability of a microbial community to external stress factors. My current work is focused on studies of microbial diversity along environmental gradients and in the evolution of biogeochemical cycles. It is also focusing on the ecology of terrestrial and deep sea hydrothermal vents, diversity along salinity and pH gradients and in arctic soil to explore the physiological ecology of key populations. I use interdisciplinary approaches in the interface of microbiology, ecology, mathematics, as well as informatics and computer science.
Tone Ulvatn
Scientist, Department of Biological Sciences
I am a marine biologist that works on deep-sea sponges. I am currently employed as a research assistant for the European Union's Horizon 2020 SponGES project. I contribute to Fish To Mars' science communication work.